Storage for your data with unmatched durability and security
Why is backup and restore extremely crucial for the companies?
The answer is quite simple. Data play a vital role in every kind of business. More specifically, even small start-up firms may generate valuable data that they are important for their future objectives and revenue. Thus, it is vital for companies to have access to a secure data protection system.
Subsequently, the expanded bulk of data that is processed by many firms globally, has rapidly changed the backup and restore management. With traditional methods such as tape libraries and secondary sites falling behind, many organizations are extending backup targets to the cloud. In addition, although cloud services provide the firms with scalability, there are some important factors that should be considered. The utilization of cloud-enabled backup solutions requires careful evaluation of existing IT investments, recovery objectives, and available resources.

Challenges of traditional backup and restore solutions
Organizations have historically relied on traditional solutions in relation to the backup and restore of their data. The on-premises backup systems or the tape libraries are among others the most common solutions. However, despite the advanced technological implementations over the past few decades, the traditional backup and restore infrastructure still have a variety of different challenges to overcome.
High capital expenditures (CapEx)
First of all, on-premises backup solutions (purpose built) as well as robotic storage devices, may demand an important number of financial resources from the companies to be acquired. Furthermore, high-cost maintenance contracts bind clients to non-scalable technologies.
Operational Complexities
Traditional backup and restore solutions illustrate difficulties in their management and administration, while they are sensitive to hardware breakdowns. Additionally, these solutions usually require a high level of administrative overhead.
Meeting recovery objectives
Due to the complexity of legacy infrastructure, restoring from a backup might take a long time, making it difficult to fulfil Recovery Time Objectives regularly.
Scalability limitations
The rapidly increasing way that the data expands results in the capacity planning of backup storage becoming unpredictable.
AWS backup and restore solutions
With cost-effective backup options from AWS and AWS Partner Network (APN) storage partners, you can protect your data with infinite scalability, industry-leading security, and greater agility.
The AWS Partner Network (APN) consists of specialized personnel with advanced technological knowledge in the AWS platform as well as in the cloud consulting. The technology providers of AWS have also a great rating regarding their customer success.  AWS Storage Competency partners offer AWS-integrated storage solutions for primary storage, backup & restore, disaster recovery, and data archive.
The advantages of building on AWS global infrastructure: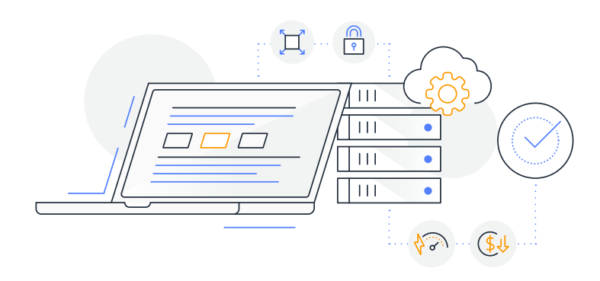 AWS provides the ability of an on-demand scale of the company's IT resources, to fulfil sporadic backup capacity requirements.
Backup data is protected on a worldwide infrastructure designed for the most security-conscious businesses.
With backward-incompatible legacy solutions, you only pay for what you use, with no upfront capital outlay, maintenance, or overhead expenditures.
With AWS every business is able to:
Have easy access to its data
Deploy new business models quickly
 Run its analytics and extract valuable business insights.
For additional information regarding AWS' backup and restore solution, contact RENVIS, an AWS registered partner.