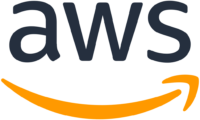 How can RENVIS help you with AWS cloud Solutions?
RENVIS has been a Registered Amazon Web Services (AWS) Consulting Partner since 28/09/2020. We started working with AWS at the beginning of our journey as a startup, and we are now hosting all of our web applications, email servers, and of our testing, development, and production workloads in the AWS Cloud.
Our team has been growing fast and steadily. Subsequently, not only have we received AWS Business & Technical Professional Accreditation, but we currently employ four (4) AWS Certified Cloud Practitioners. What is more, we are part of the AWS Partner Network (APN), a network providing access to technical training and resources to better support our customers.
All that said before, enable RENVIS to assist your efforts to grow and scale your business, by implementing the AWS Cloud solutions. As a result, you can use our services to familiarize yourself with the Cloud. Ultimately, you can begin your cloud journey with minimal risk, and add more value to your business and customers.
What do AWS Cloud solutions offer?
To begin with, AWS cloud solutions are a complete set of web services for developing and deploying advanced and agile systems and web apps that can optimize your business33 outcomes. Secondly, implementing your apps on the Amazon Web Services cloud can help you complete your company's operations faster, work more effectively, and save money. In addition, you are able to take advantage of the AWS cloud's agility, capacity, and unlimited power.
About Amazon Web Services
First and foremost, Amazon Web Services is the world's leading and widely used cloud-based platform. Furthermore, it incorporates a great variety of over 200 powerful and flexible services, which are available from data centers across the world. Also, milions of users and companies utilise AWS cloud solutions to reduce their costs, improve their agility, and accelerate innovation. Among others you can find:
Rapidly developed start-ups
Powerful corporations
Multiple government agencies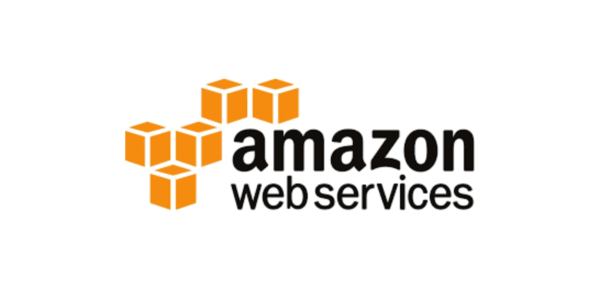 Most importantly, Amazon Web Services offers more benefits and features than any other cloud platform, ranging from traditional infrastructure technologies such as:
Computation
Storage
Databases to emerging technologies like machine learning and artificial intelligence
Data lakes
Analytics
The Internet of Things
As a result, a customer's existing apps can migrate to the cloud securely and at a low cost. Moreover, the customer will be able to develop and implement any app that is relevant to their needs.
In each of those services, AWS provides the most advanced functionality. For instance, AWS has the most databases that are purpose-built for various sorts of applications. At the same time, AWS allows you to pick the best tool for the job in terms of budget and efficiency.
Amazon Web Services: A leader in cloud computing
It is extremely important to highlight, that AWS is positioned for 12 years in a row, as a Leader in Gartner's Magic Quadrant for Cloud Computing Infrastructure & Platform Services (CIPS) in 2022.
AWS's team collaborates actively with the thriving AWS Partner Network. With millions of active customers each month along with more than 100,000 partners from more than 150 countries, AWS has developed over the years a dynamic and expanding community. Using Amazon Web Services has a noticeable network effect.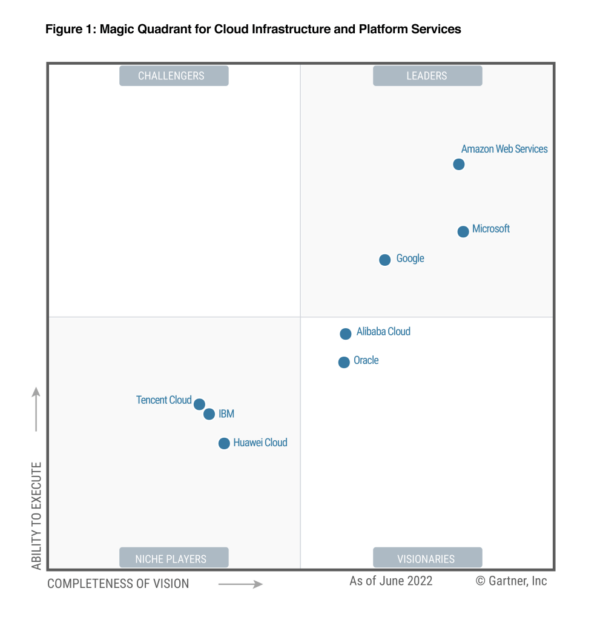 Next, regarding its security standards, AWS is designed to be the most adaptable and secure cloud environment on the market nowadays. Moreover, its fundamental architecture is developed to meet the security standards of:
the military
the global banks
other high-profile entities
To conclude, with 230 security, compliance, and governance solutions and capabilities, this is underpinned by a broad range of cloud security features. Furthermore, AWS cloud solutions provide 90 security standards and security certifications. Keep also in mind, that all 117 AWS cloud solutions that contain client data include encryption capabilities.
Multiple Computing configurations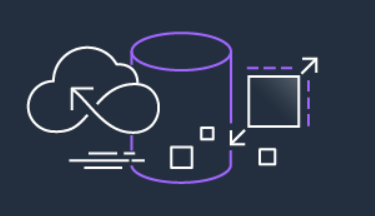 First of all, AWS has the most comprehensive and detailed computing functionality. Furthermore, with a variety of processors, storage, and networking options, Amazon Elastic Cloud Compute (EC2) gives you granular control over your architecture. Additionally, its container services provide the most options and flexibility for running your containers. Subsequently, with Amazon Lightsail, a virtual private server for a low, predictable charge, an organization operates faster than ever. Finally, AWS Outposts allow any institution to use AWS cloud solutions, services, APIs, and tools.
In addition, another popular feature of AWS cloud solutions, which can be utilized to back up and restore any quantity of data from everywhere, is called "Amazon Simple Storage Service" (S3). Thus, this is a highly reliable and secure AWS cloud solution. Finally, Amazon Elastic File System (EFS) is a set-and-forget file system that allows you to distribute files without having to manage storage.
You may also be interested
So, what do AWS cloud solutions offer in terms of Data Analysis?
Amazon Athena: with which someone can access data in Amazon S3 using SQL
The Amazon Kinesis: to analyze real-time multimedia streams
Amazon OpenSearch Service: to search, visualize, and analyze data

Amazon QuickSight: with which someone can conduct advanced data analysis instantly
Some of Amazon Web Services Customer Success Stories:
Formula One Group Optimizes Performance using Amazon SageMaker
Airbnb

takes advantage of AWS cloud solutions regarding the scalability, agility, and efficiency that they offer.

Intuit

reduces the time it takes to deploy machine-learning models by 90% by using AWS SageMaker.

AWS allows Mapbox

to collect 100 million miles of telemetry data on a daily basis
AWS offers a pay-as-you-go approach for pricing, setting an innovative methodology for operational cost calculations and pricing each service at a unique level.
Don't forget!
RENVIS is the right partner to help you develop AWS Cloud solutions, migrate to AWS, or combine and upgrade your on-premises services with the AWS Cloud.
Contact us by completing the form below: