With Amazon Workspaces you can now have secure, flexible, and dependable access from any possible location, to constantly working desktops. Amazon WorkSpaces is a fully managed Windows and Linux virtual desktop solution that allows the user to access resources from any compatible device.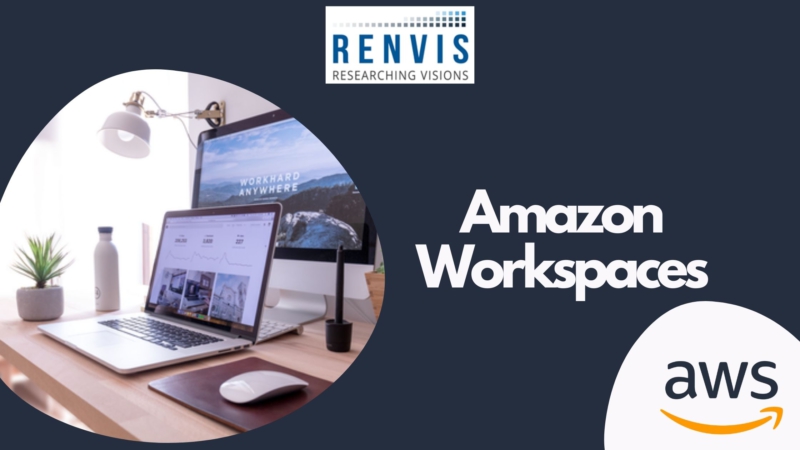 Getting started
It is easy to work with Amazon Workspaces: 
Set up your AWS directory
Choose a Workspaces bundle
Give access to users
Manage your persistent cloud desktops

Amazon Workspaces' Features
Functionality
Fisrt of all, Amazon WorkSpaces enables end-users to gain access to a secure, managed, and cloud-based virtual desktop experience. Furthermore, in comparison with traditional on-premises Virtual Desktop Infrastructure solutions, the user does not have to worry about complex parameters such as procuring, implementing, and supporting a complicated system. Moreover, Amazon WorkSpaces takes full responsibility for providing a totally managed service. Plus, in terms of a business or organization, a high-quality portable desktop is available to all the employees on the device of their choice.
In addition, the management of traditional desktops or perhaps on-premises solutions for Virtual Desktop Infrastructure (VDI) both demand considerable funding and are frequently hard to implement. On the other hand, the utilization of a cloud-based virtual desktop minimizes the need for upfront infrastructure investment and continuous infrastructure management, giving you a simple, cost-effective approach to provide your customers with a safe and widely available desktop experience.
Streaming protocols
In relation to streaming protocols, Amazon WorkSpaces continue providing customers with a safe and high-quality experience, by utilizing them. Additionally, the streaming protocols examine the hosted desktop, network, and user's device.
Bundles for Amazon WorkSpaces
To begin with, the user can choose between a variety of Amazon WorkSpaces packages. These bundles include various hardware and software choices. Subsequently, the user can initiate the desired number of WorkSpaces. When there are available WorkSpaces, users receive an email with information on how to connect to their WorkSpace. What is more, they are informed regarding where to download the WorkSpaces client applications they require. Then, you can work with your WorkSpace via:
Windows desktops
Mac desktops
Linux (Ubuntu) desktops
Chromebooks
iPads
Fire tablets
Android tablets
Finally, your users' apps and data are durable across devices, allowing them to seamlessly transition between them without compromising their activity.
Security and encryption standards
Moreover, Amazon WorkSpaces provides a full computing experience that enables the user in meeting security and compliance needs, such as HIPAA and PCI compliance. Your company's data isn't delivered to or stored on end-user devices using WorkSpaces. Also, WorkSpaces uses the PC-over-IP (PCoIP) remote display protocol to give users a familiar desktop experience. At the same time, their data is stored in the AWS cloud or on-premises.
Amazon Workspaces Storage
Depending on the chosen bundle, Amazon WorkSpaces offers access to varied quantities of storage devices (SSD Volumes) on the AWS cloud. The data that users save on WorkSpace's 'user volume' is saved automatically to Amazon S3 on a regular basis. Amazon S3 can keep items alive for 99.9999999 by design.
What is more, Amazon WorkDocs Drive is also available to Amazon WorkSpaces. Every user can find all their Amazon WorkDocs content on-demand through a mounted drive connected to their WorkSpace with Amazon WorkDocs Drive.
Learn about some of Amazon Workspaces' success stories

When the COVID-19 pandemic broke out in 2020, and actions required from millions of employees to work from home, FOX Corporation (FOX) utilized the benefits of Amazon Workspaces and AWS. More specifically, they needed a dependable cloud-based solution to install and modify more than 5,000 remote PCs.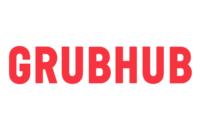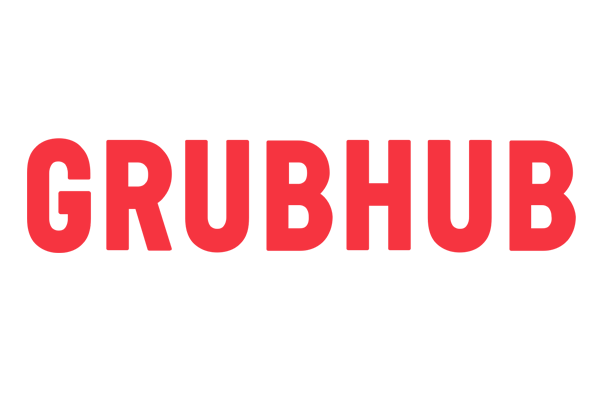 GrubHub, Inc. is a multibillion-dollar food-service online and mobile platform with the USA's largest and most extensive network of franchisees. Hence, the company used such an end-user solution to maintain business continuity and ensure their personnel will work safely by transitioning all departments to a Work from Home model.

Amazon Workspaces' pricing is extremely flexible. The user can be billed either for a monthly or for hourly usage of the service. Hence, monthly pricing allows the user to pay a set monthly charge for unrestricted usage throughout the month. Thus, this is ideal for people who use their Amazon WorkSpace full-time or as their primary computer.
In relation to the charge per hour, the user pays a low pre-configured monthly fee for each hour the WorkSpace is working during the month. Moreover, there is a low monthly price that covers infrastructure and storage costs.
Finally, you should keep in mind that you can combine monthly and hourly charging in your personal AWS account. The user is also free to switch between billing models at any time throughout a pay period.