A key feature of SOFIA DSS is the multi-stage evaluation, that allows the creation of decision hierarchies. You can create a number of factors, some of which can be nested, and each of them carries a weight, that determines its importance relatively to the other factors in the model.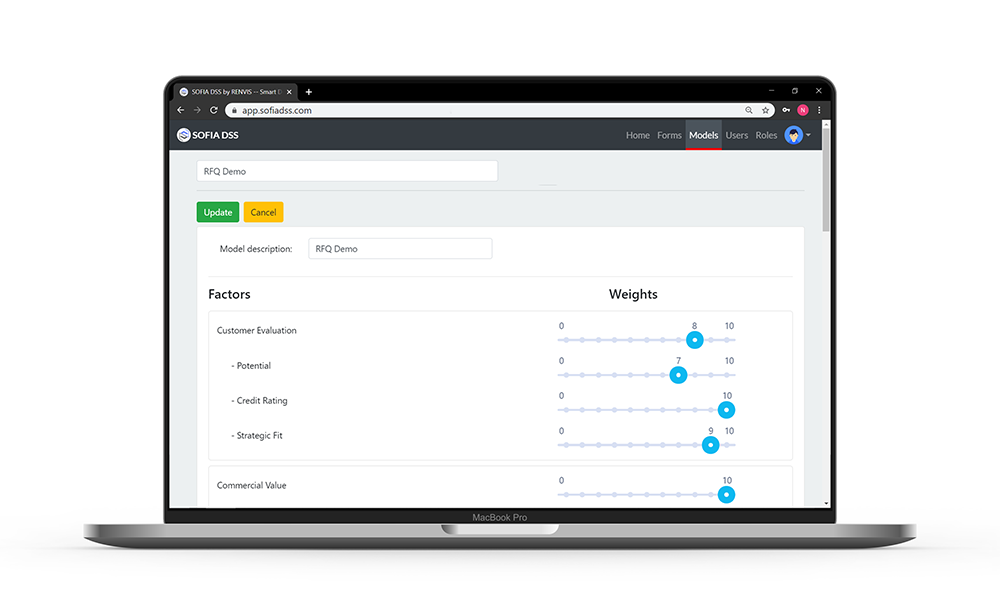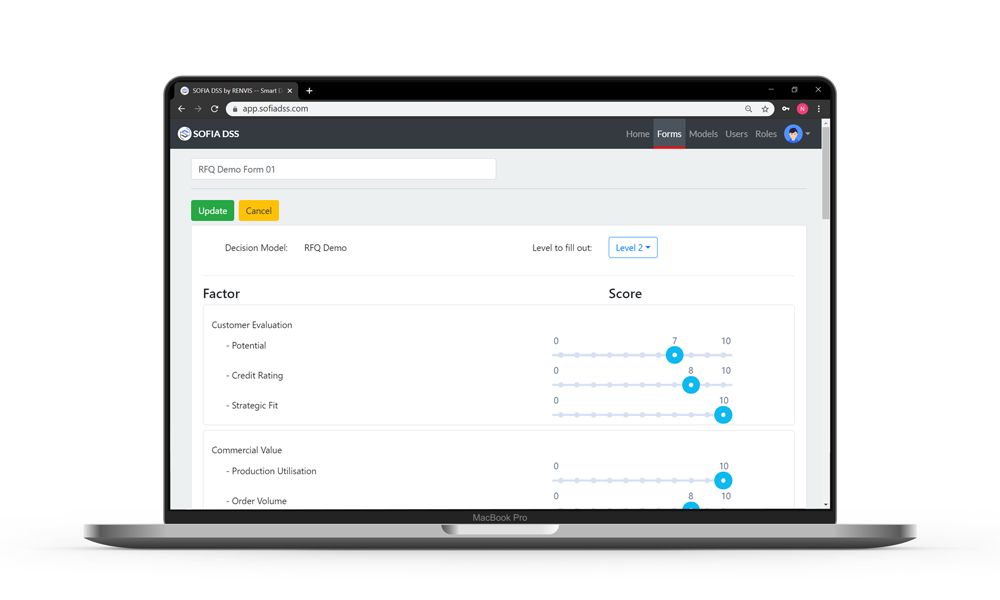 Given a specific decision model, it is time to create Decision Forms, by entering some scores and rating each basic and nested factor on a scale from zero to ten. The scores signify the importance of each factor for the specific use case you are evaluating.
An aggregation table is exported, that contains comparative results of the forms. Each form exports a final score, for every basic factor.
The results are visualized on a Radar/Spider chart, not only to easily identify strengths and weaknesses during the assessment, but also to compare results in a user-friendly environment.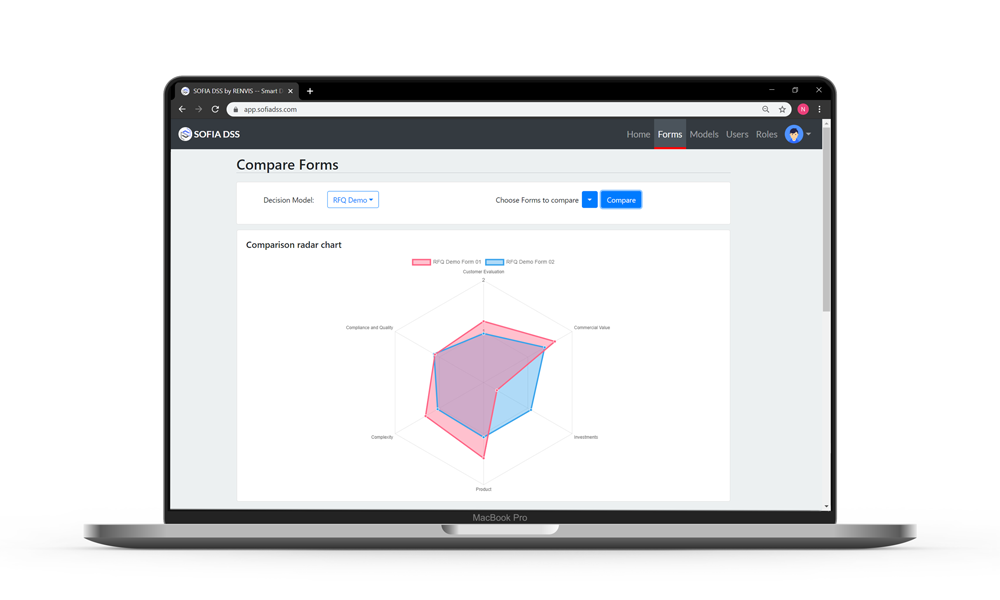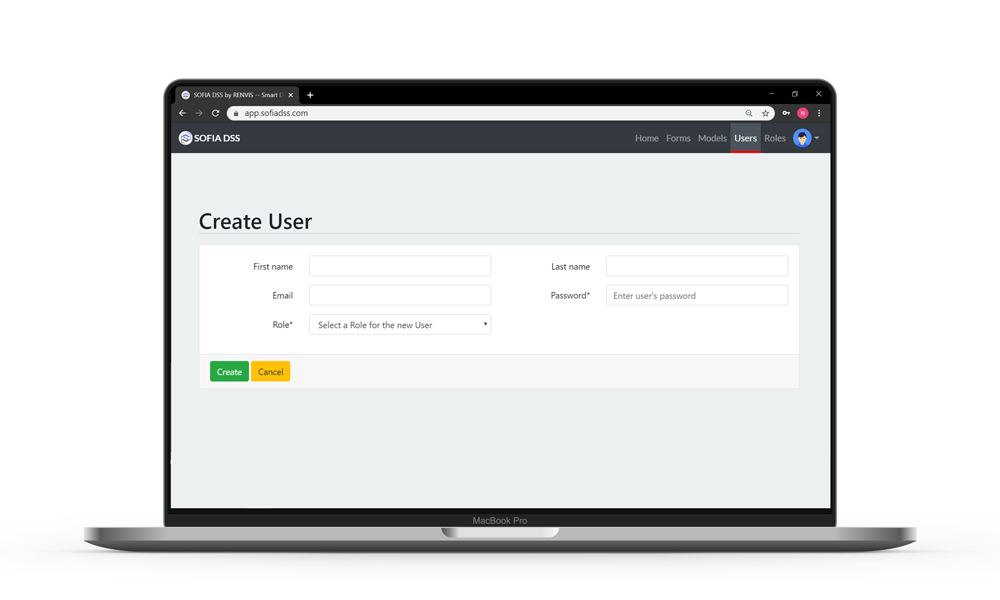 SOFIA DSS offers the flexibility of multi-user evaluation. You can create, manage and divide users into Administrators, Managers & Employees.
Starter
2 Users
2 Decision Models
20 Decision Forms
Basic
5 Users
10 Decision Models
Unlimited Decision Forms
Professional
Unlimited Users
Unlimited Decision Models
Unlimited Decision Forms
The time has come to boost your company!