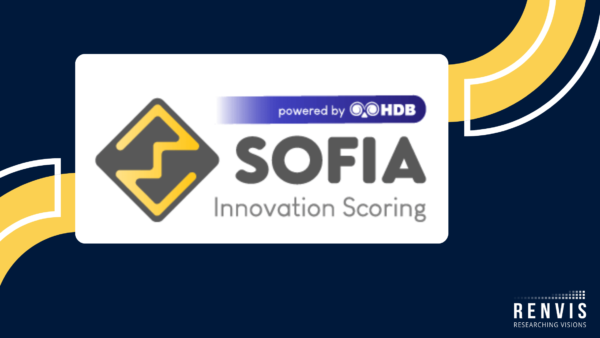 What is SOFIA Innovation Scoring?
SOFIA Innovation Scoring is a data-driven Decision Support System that aims to automate the Innovation Scoring process in the financial sector.
Through a pool of 139 specific innovation scoring factors and their classification matrix, SOFIA offers out-of-the-box 4 Innovation Scoring Models to measure Disruptive and Process Innovation.
SOFIA was developed to facilitate access to funding, especially for SMEs and Startups, increase their bankability and act as an alternative/supplementary evaluation process for Credit & Investment Scoring, beyond traditional banking criteria.
A rather new evaluation method for the financial sector, it fills the gap of a complete Innovation Scoring software tool and can be used immediately by Banks, Funds, VCs, Evaluation Platforms, and Registries.
Through secure and easy user-based access, SOFIA offers a unified and modern tool for evaluating Business Innovation. It's bilingual (English/Greek) UI provides an innovative portal for data entry collaboration between Financial Institutions and Businesses and supports Scorecard Benchmarking. Machine Learning models process data to analyze historical trends, estimate Innovation Risk, and create custom Scoring models. SOFIA is also ready to work with third-party databases through REST API and gives access to an Innovation Scoring e-Learning wiki.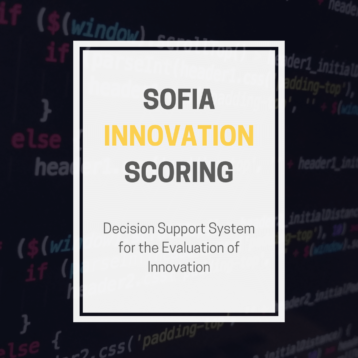 Financial institutions need the right tools to measure progress and success by assigning numerical values to Innovation Scoring factors and processes associated with a given project. By using SOFIA, they invite companies and collaborate with them to fill in relevant financial, organizational, strategic, and impact-related data. This is an important step to create the starting point for evaluating and monitoring Innovation. Based on this reference, an overview of strengths, opportunities, gaps, or weak areas can be identified and outlined through company dashboards and indicators. SOFIA can even predict the Innovation score at an early stage with high accuracy.
Tracking progress is an important part of Innovation Scoring. Hence, SOFIA can provide valuable insights into facts revealed from data and assist in taking meaningful actions. Comparison of Scorecards and thresholds is also integrated to analyze performance over time or shortlist successful projects.
Knowing how to get the most out of investments is similarly a fundamental step in Innovation Scoring. SOFIA offers organizations the ability to identify the Innovation risk level of a company's Innovation Scorecard. This way, data-driven insights turn into sound decisions that propel innovation forward, enable targeted investment and allow the development of unique financial products or services.
In the long term, SOFIA will contribute to the development of new products and solutions for innovative Companies. Moreover, SOFIA can expand their access to financial and development resources.
We are looking forward to the new challenges that await, and we are inviting you to be a part of this exciting journey!