ERP Cloud Migration: A Success Story
Today, ERP Cloud Migration is gaining ground, following the rapid increase in the number of businesses seeking alternative ways to work, collaborate and communicate. This often includes complicated tasks, like moving data from On-premise infrastructure to the Cloud.
Plus Accounting, an accounting firm based in Thessaloniki, approached RENVIS with similar requirements related to ERP Cloud Migration. More specifically, Plus Accounting requiring an innovative and efficient way to improve their everyday business operations. All the above, with the view to upgrade their remote working. Additionally,  Plus Accounting were interested in providing access to their business tools and data for all of their employees. Additionally, they wanted to enable access from any place that supports a sufficient Internet connection.
Therefore, considering the customer's needs RENVIS suggested to Plus Accounting the utilization of Amazon Lightsail as the most applicable answer to their issue.
Amazon Lightsail cloud platform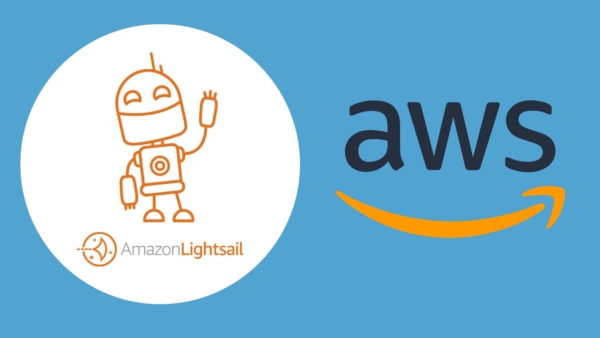 Amazon Lightsail is a virtual private server (VPS) solution. Moreover, it enables developers, organizations of every size, students and professionals getting started with Amazon Web Services (AWS).
AWS Lightsail provides a great variety of computing, storage, networking capacity and features. All the above, by offering at the same time a full access in the deployment, management and maintenance of web apps in the AWS cloud. Furthermore, Amazon Lightsail includes everything an organization may require in relation to a swift project development. Meanwhile, it is an extremely secure and cost-effective infrastructure.
Ultimately, from the rich features that Amazon Lightsail provides, RENVIS used mainly:
Instances
Storage
Networking
Snapshots
Use Case description: ERP Cloud Migration
Subsequently, RENVIS proceed in utilising AWS for Plus Accounting's Windows Server ERP cloud migration, by undertaking the development of Plus Accounting's account management to the AWS Lightsail instance. Firstly, RENVIS created and managed the AWS Account of Plus Accounting by creating the account, setting up administrators and users and enabling 2-factor authentication on all accounts for security. This included accessing AWS features like IAM (user and account management) and Billing.
After that, our team successfully deployed a test Amazon Lightsail Instance, to showcase an example for the customer and test requirements. Once the testing has been completed, the initial configuration of the Windows Server 2016 with SQL Express has begun and the ERP database migration was initiated. An expert of the specific ERP system assisted completed the latter step. Finally, they moved the databases from the local server to the Amazon Lightsail Instance.
Remote Desktop Connection
First and foremost, another important step was the establishment of Remote Desktop Connection (RDC) access. After RENVIS configured the server for multiple user access, Plus Accounting purchased additional RDC licenses. All the above, in order for each user to be able to connect through the Remote Desktop access of the server (Windows server requirement).
Ultimately, upon completing this step, every user was able to connect to the server. In addition, they had access and used the ERP system and database, from any location with an internet connection. What is more, the use of VPN or any other connection add-on, that could add extra configuration and effort was not necessary .
Plus Accounting team consists of 3 people and provides accounting services to approximately 60 companies. Thus, due to COVID-19 safety measures and conditions, we had to be able to work remotely. Our previous on-premise infrastructure was providing us this option through a VPN connection, but we had connectivity, speed & connection stability issues. However, after a conversation with RENVIS Managing Director Mr. Papapanagiotou. Subsequnelty, he explained to me the advantages of a cloud migration. As a result, I decided to try out the Amazon Web Services. Finally, the whole ERP cloud migration procedure was easy and relatively fast.

What is more

Now, we don't have to think of our connection specifications. We can work from anywhere, with the same ease and speed as working in our local office network. In addition, being the company's Manager, I have to say that now I don't have to worry about hardware, software, and data issues. I feel that we all work in a stable and secure environment. Moreover, the cost for the services is affordable and – most important – absolutely predictable.
Let's take a look on the current situation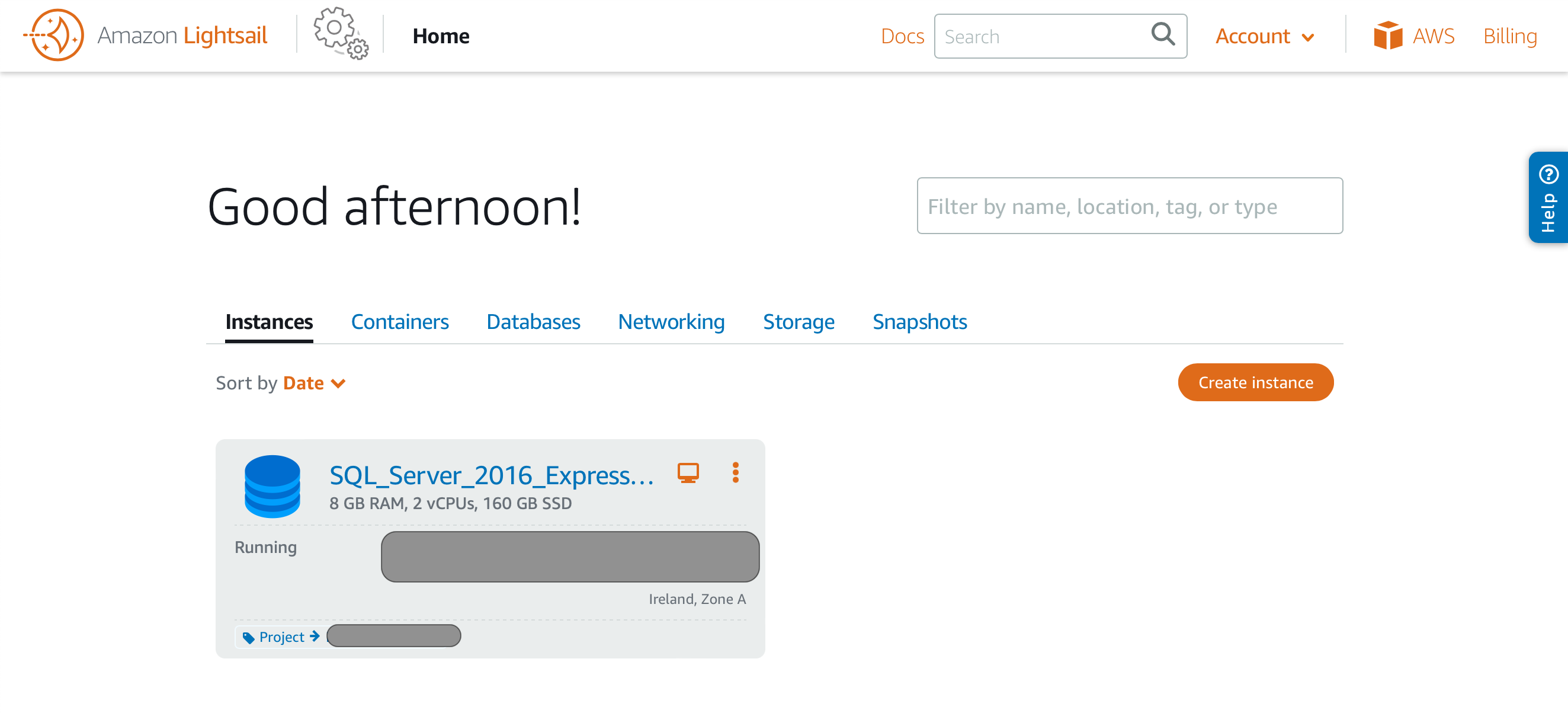 Currently, there is an instance running on Amazon Lightsail with the following specifications:
Windows Server 2016 with SQL Express
8GB RAM
160GB SSD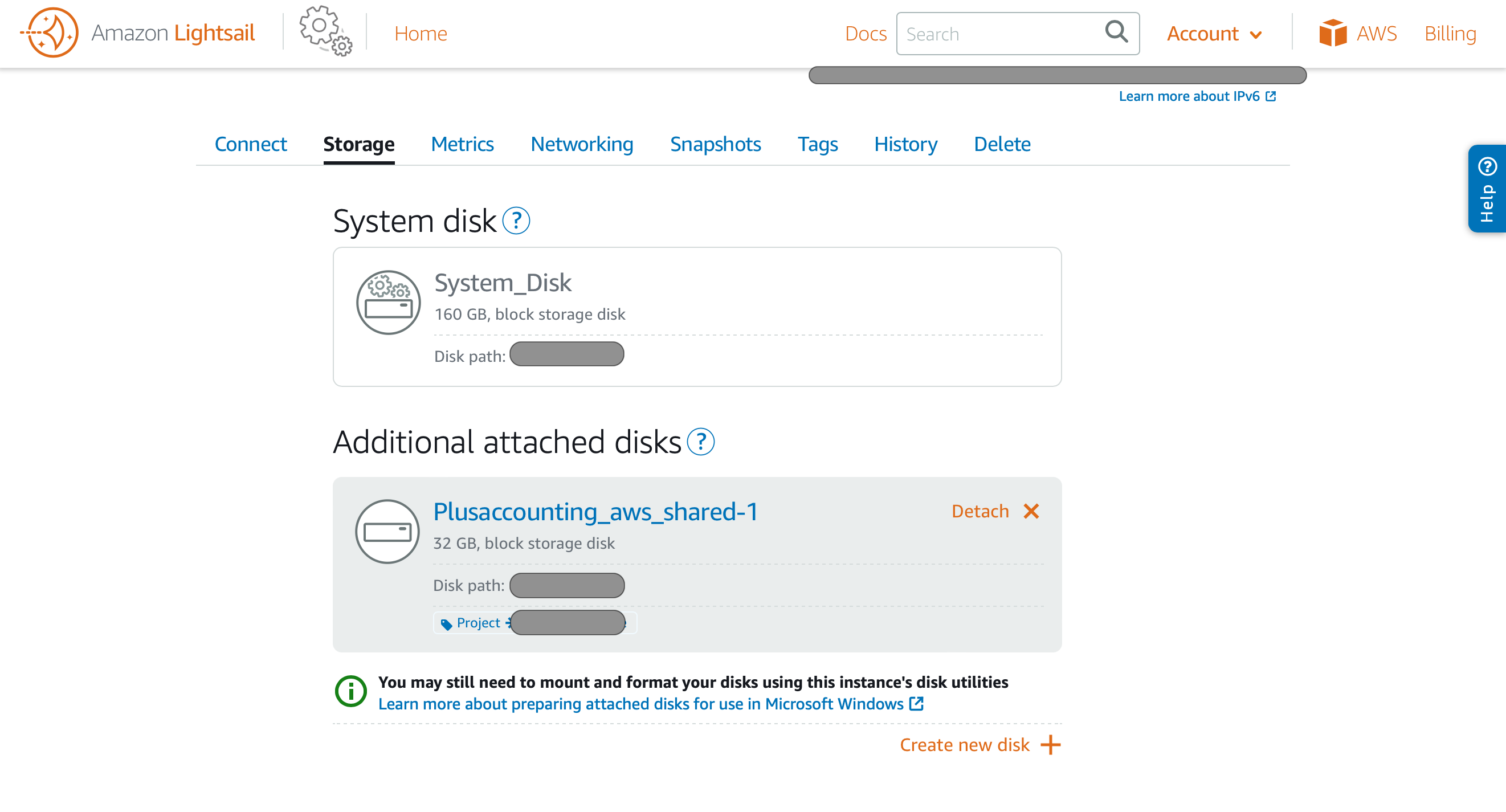 An extra block storage of 32GB has been attached to the server instance, for backup purposes and file sharing.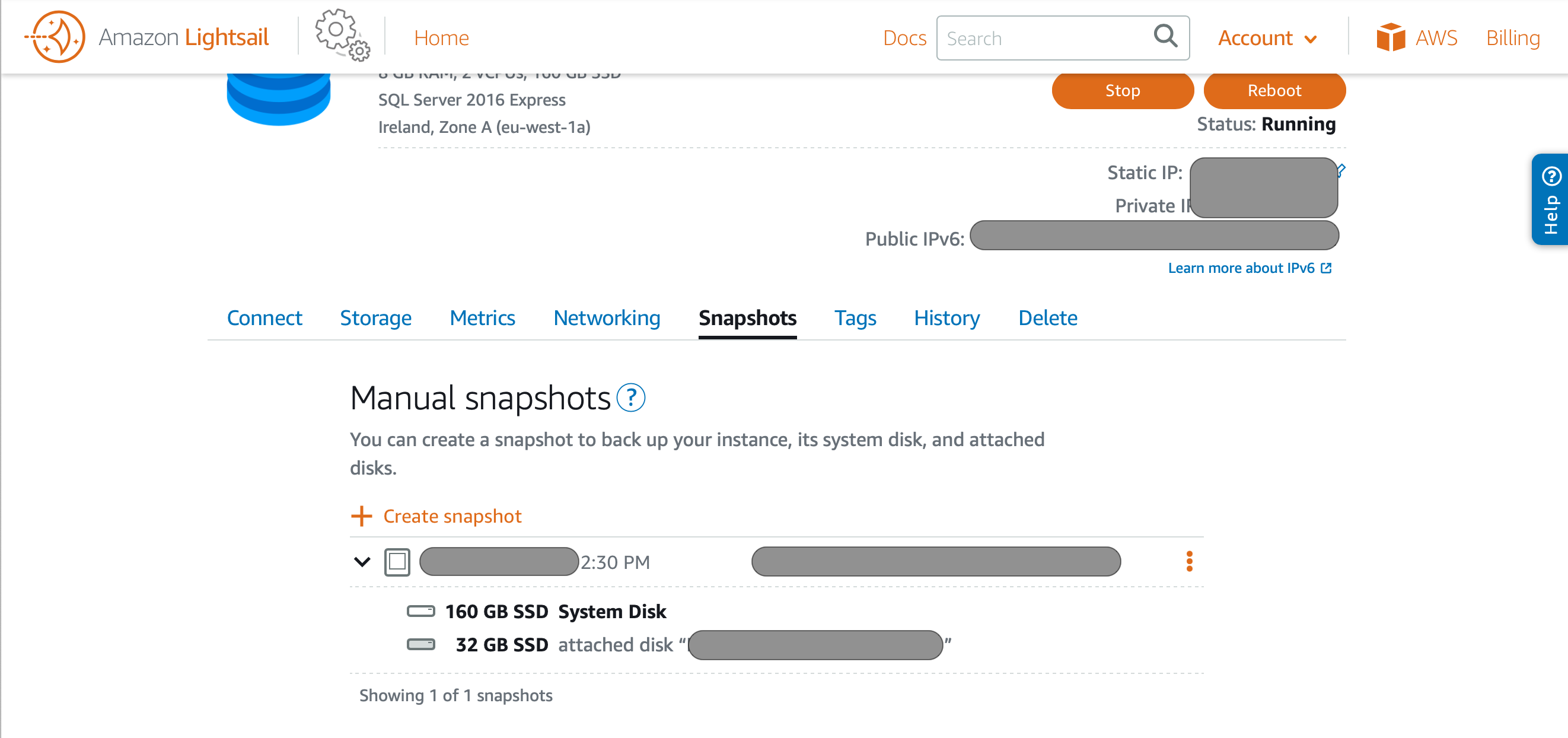 The instance can be backuped also by using the Snapshot operation of Amazon Lightsail. Moreover, this is where a backup copy of the complete running instance can be made by the administrator.
The administrator of the AWS Account can also have access to various Metrics, like CPU capacity and utilization.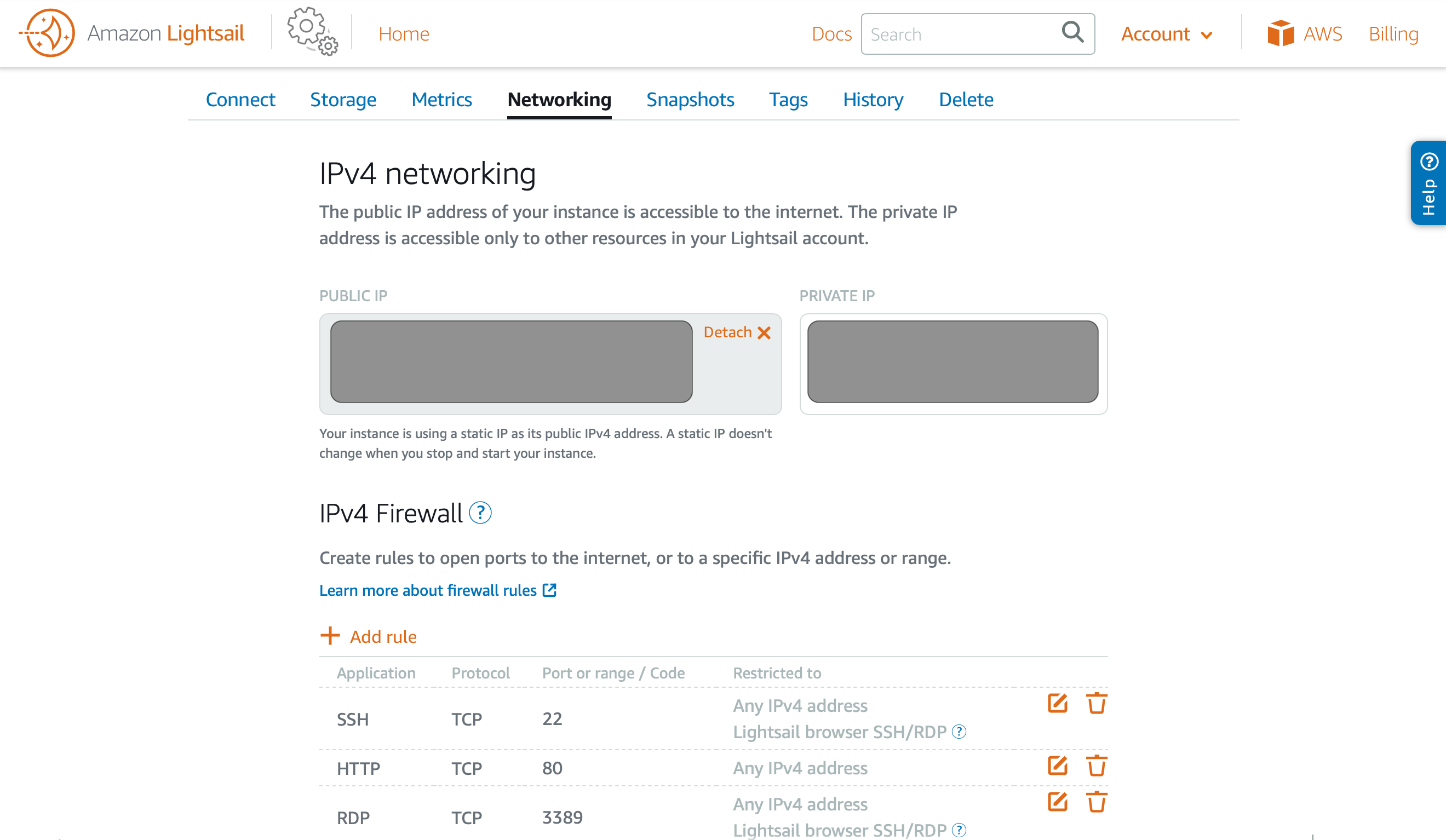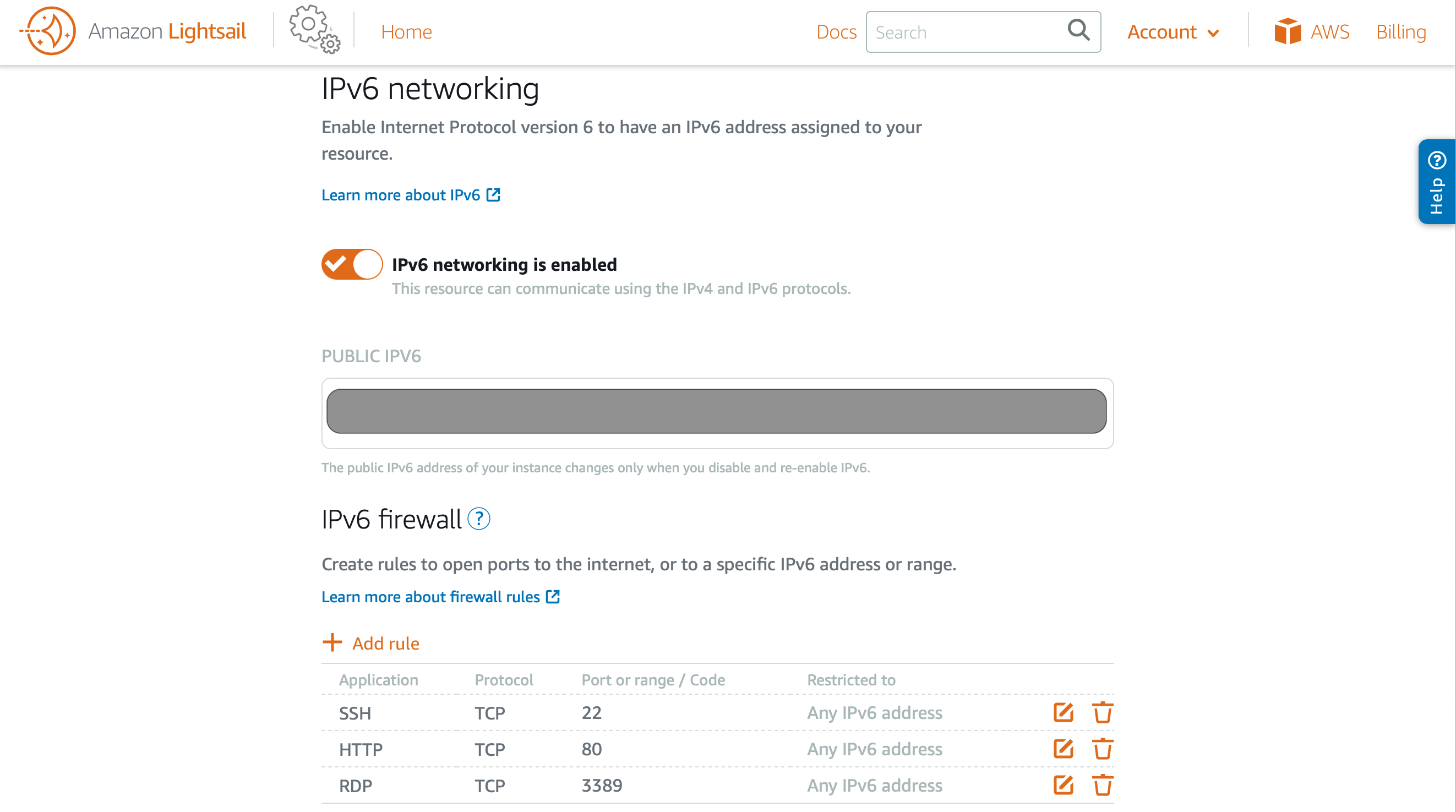 In conclusion, it is also mentioning that a static IP is attached (included for free on Amazon Lightsail) and used to access the server, covering both IPv4 and IPv6.