SOFIA HR Use Case for the Evaluation of the Human Resources:
Scope
TRs is an EU travel agency which consists of 4 departments: Marketing, Operations, Finance and Sales with 1 manager and 30 employees each and uses SOFIA HR to evaluate their personnel based on the specific requirements of each department.
In summary, TRs has 1 administrator, 4 managers, 4 departments and 120 employees so the most appropriate plan for them is the basic plan.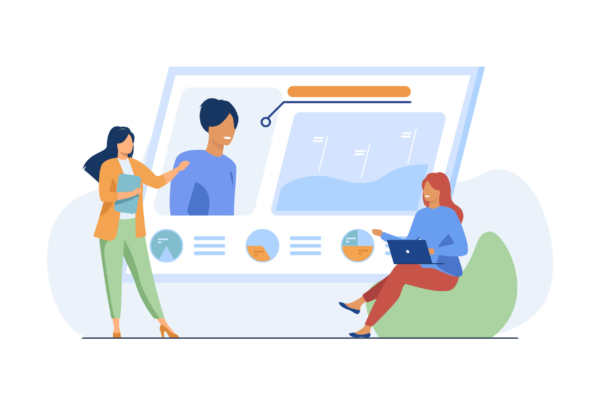 SOFIA HR Use Case: Actors
Administrators (HR Manager):
They have an overview of all the employees and the managers of the company. They can manage all the employees' personal data, managers' evaluations and accounts.
Users (Marketing Manager, Operation Manager, Financial Manager, Sales Manager):
As they are responsible only for the employees of their department, they have access only to their department's data.
SOFIA HR Use Case:
The HR Manager:
1. Registers to SOFIA HR (as administrator by default).
2. Creates 4 user groups: Marketing, Operations, Finance and Sales.
3. Adds the 4 Managers: Marketing Manager, Operation Manager, Financial Manager and Sales Manager to the user lists and connects them with their department.
1. Signs into their account (as user).
2. Creates 1 decision model, considering the qualifications that a marketer should have and the importance of each qualification.
3. Creates 30 decision forms, one for each employee of the marketing department, assess their qualifications on zero to ten scale and receive a total score.
4. Receives comparative results of these 30 individuals.
5. Downloads the results to .pdf file and discuss these with the HR Manager so that they can define the best talent of the marketing department and reward them.
The Operation Manager, the Financial Manager and the Sales Manager follow the same process with the Marketing Manager for their department respectively.