Do you need to go remote fast? Switching to remote work is the answer!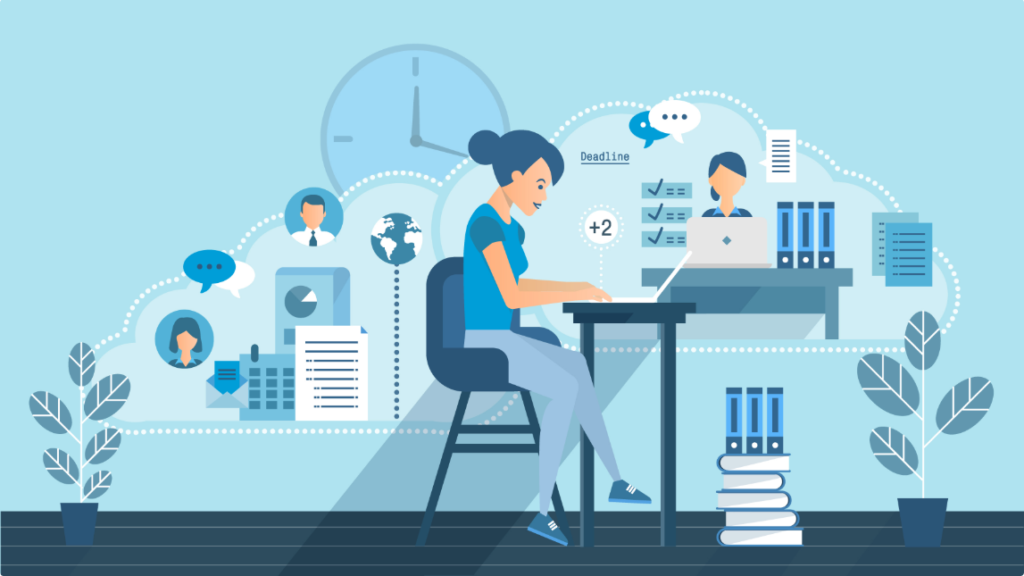 Remote work and telecommuting means having the right tools to enable working from home. Obviously, you need good 'hardware' – a computer, a camera and a head set along with reliable internet connection. But it's actually what software and online services you have at your disposal that determines how effective switching to remote work is.
Check out a great video Bitrix24 has made, that highlights the remote work tools of Bitrix24 – https://youtu.be/UA7E7UkA-Hc.
Switching to remote work: Pro tip #1
Most people first think about videoconferencing when considering telecommuting. But for productive remote work you should actually limit how often you use this tool to 1-2 hours per day max. Moreover, you SHOULD NOT use video conferencing or chat for things like assignment or task assignments, work reports, project or client management.
Check out the "Bitrix24 Remote Work Cheat Sheet", a guide to help you get started with remote work quickly, painlessly and efficiently – https://renvis.bitrix24.eu/~HCe1H. You will quickly find out which Bitrix24 tool is best for each purpose.
Switching to remote work: Pro tip #2
Go with vendors that provide all remote tools you are going to be using in a single package. Using Zoom for conferencing, Google Calendar for scheduling, Trello for tasks and Dropbox for file sharing does not work very well as you'll quickly run in compatibility issues. Also, it means that you'll probably overpay and significantly increase your downtime (all online services experience outages from time to time but using four different online services means you'll experience interruptions more frequently).
Bitrix24 is a collaboration platform that combines many different tools with many different functionalities in one place, as well as it can help your company switching to remote work.
Switching to remote work: Pro tip #3
The size of your organization is very important when picking the right tools. This is especially true about overall costs. You probably want to avoid solutions with per-user pricing as there are free remote team management tools as well as those where you pay a fixed priced for unlimited user access.
Stay Safe & Work Smart with Bitrix24!
Contact us:
RENVIS – Bitrix24 GoldPartner, 10 Ioanni Pasalidi Str., 54453, Thessaloniki, Greece, info@renvis.gr, +30 231 118 0008