New Bitrix24 Feature! 
If you often need to create workgroups or projects that have similar elements (tasks, members, settings, etc.), you don't have to create it from scratch. With this amazing new Bitrix24 Feature, you can copy an already existing workgroup or project and create a new one based on the copied workgroup. This will save you a lot of time.
To copy a workgroup/project, open it > click Actions > Copy.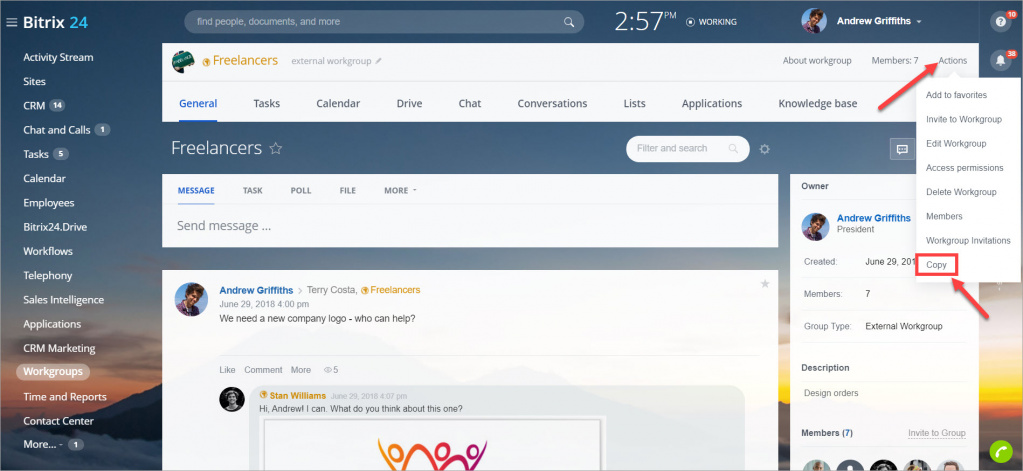 Specify the name of a new workgroup/project and select features to copy.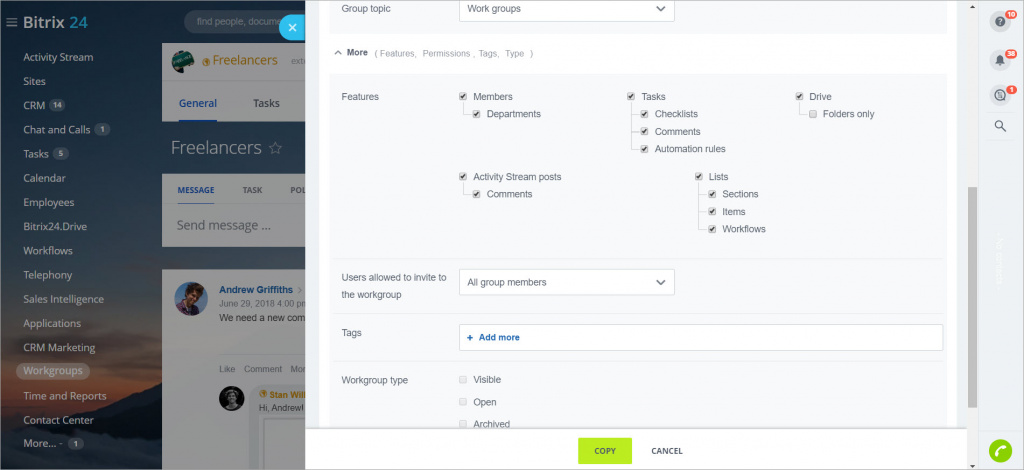 All the selected features will be copied as well as workgroup/project settings.
You can change the workgroup type with this new Bitrix24 Feature: make it open or even save it as a project (and vice versa).
Subscribe to Bitrix24 with RENVIS
Contact us:
RENVIS – Bitrix24 Gold Partner, 10 Ioanni Pasalidi Str., 54453, Thessaloniki, Greece, info@renvis.gr, +30 231 118 0008