Under the framework of the EBAN Annual Congress 2023, the Hellenic Development Bank (HDB) presented on 25/05/23,  SOFIA Innovation Scoring, a product developed in collaboration with RENVIS!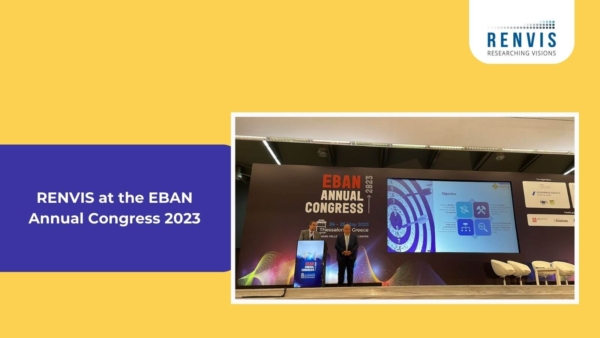 During the exhibition, the Hellenic Development Bank was awarded by EBAN as Best Performing New Member. In addition, the Executive Vice President of the HDB, Pantelis Tzortzakis, spoke about the need to connect research with commercial exploitation which will be helped by the financing tool Patent Fund that HDB is developing. The Patent Fund takes over the risk by financing the submission of an international patent and the creation of a prototype for commercial development.
The presentation of SOFIA Innovation Scoring
Afterward, the Executive Vice President of HDB as well as HDB's Innovation Director, Panagiotis Papageorgiou, presented RENVIS' new innovative tool, SOFIA Innovation Scoring by HDB. SOFIA Innovation Scoring is a business intelligence tool that can be utilized as an alternative way of evaluating business plans that focus on Innovation!
SOFIA Innovation Scoring is the result of HDB's collaboration with RENVIS and the National Documentation Center. Moreover, SOFIA was created in order to make access to funding more accessible, particularly for SMEs and startups. It helps also companies increase their bankability, while SOFIA is acting as an alternative/supplementary evaluation process for Credit & Investment Scoring, beyond traditional banking criteria.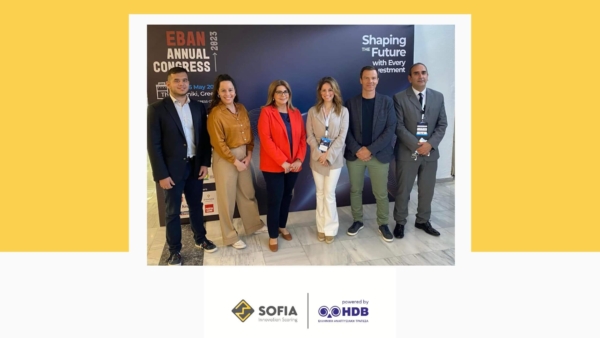 Last but not least, SOFIA Innovation Scoring is a Data-Driven Decision Support System, that can have immediate usage by Banks, Funds, VCs, Evaluation Platforms, and Registries.
A few words about the start-ups
The Vice President of HDB, also highlighted during the exhibition the crucial role of start-ups:
"Startups are an important factor in society's development. The mentality of the Greeks has changed and unlike in the past, when the goal of the Greeks was to become employees in a stable organization such as the government, now the goal is to become entrepreneurs".
Finally, RENVIS co-founders Konstantinos Papapanagiotou and Sofia Tsakiri, HDB's Deputy Director of Communication and Public Relations, Maria Sarantopoulou and HDB Innovation Division executives, Olina Daskalaki and Giorgos Petroulias were also present at the aforementioned event.