The effective way to recruit & evaluate your employees
Focus on people, not spreadsheets and written reports, with SOFIA Decision Support System. SOFIA is an intelligent solution that helps HR Managers to make more precise, fair, and efficient decisions.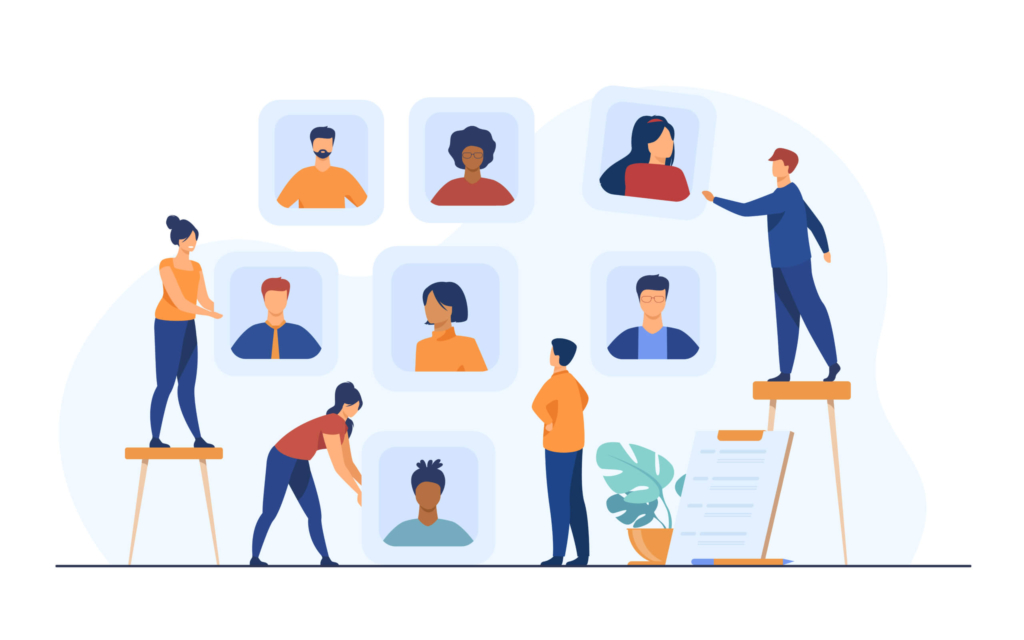 See how SOFIA DSS brings you the best talent faster!
Whether you are evaluating the performance of your employees to reward the employee of the month/year or you are assessing the skills and personality of candidates so as to hire the right person, SOFIA DSS enables you to make better decisions.
A key feature of SOFIA DSS is the multi-stage evaluation, that enables the creation of decision hierarchies. You can create an employee performance evaluation model, by defining the employee's skills as the model's factors and by assigning them weights, based on their importance for your company.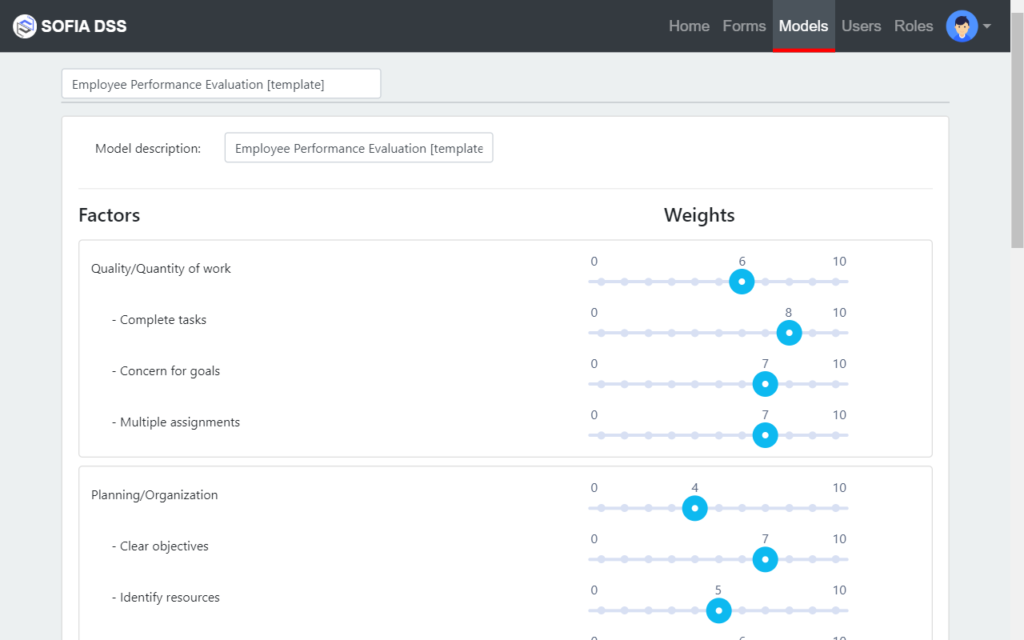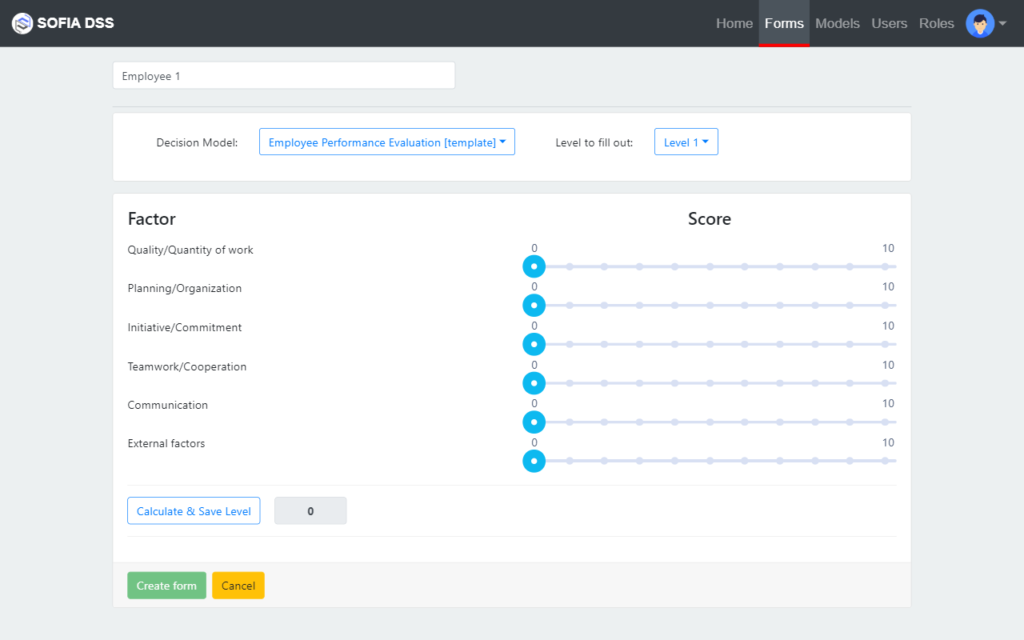 Given the decision model, decisions forms can be created to rate the skills and personality of each employee, on zero to ten scale. The decision forms represent the employees, while the scores, the employee's assessment by the HR Manager.
An aggregation table that contains the employees' comparative results is exported. Each form exports a final score, for each basic factor. The results are visualized on a Radar chart, in order to compare the results of the employees and reward the employee of the month/year.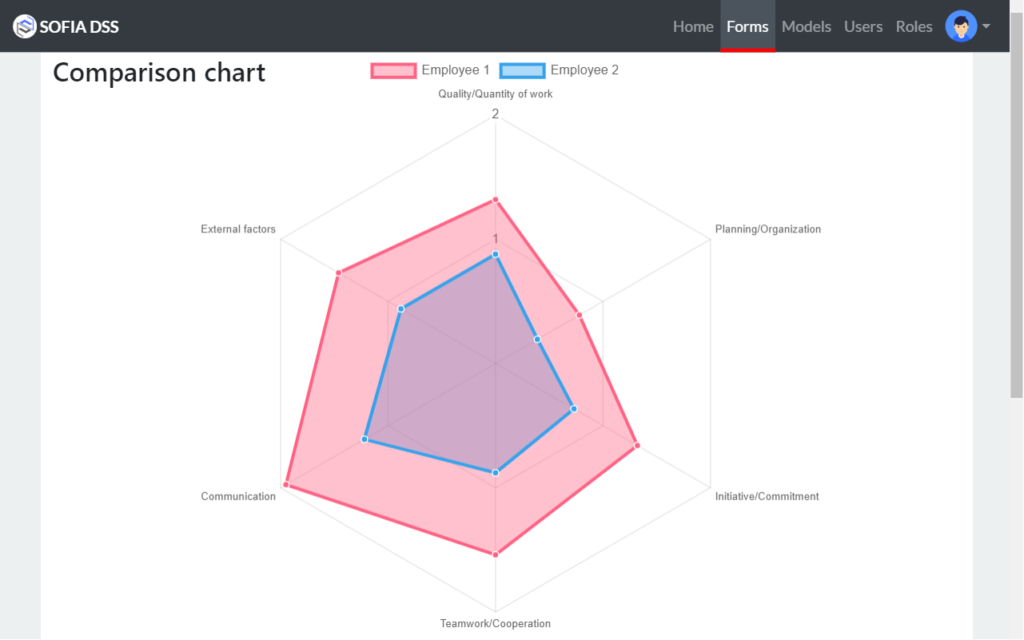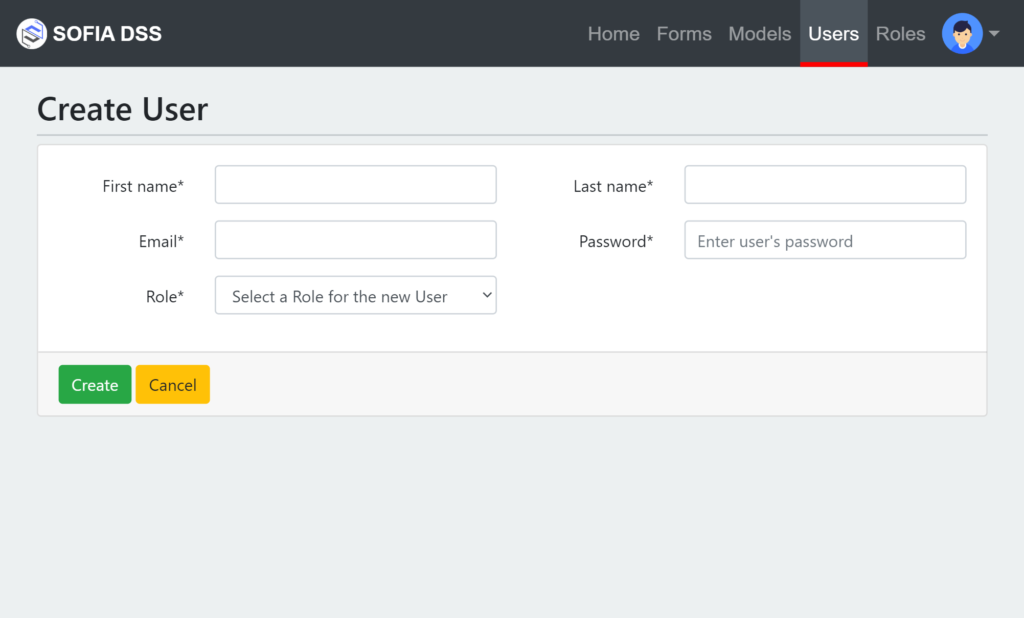 SOFIA DSS offers the flexibility of multi-user evaluation. You can create, manage and divide users into Administrators, Managers & Employees.

Model and Data-driven SaaS

Solves Complex Challenges

Use of existing infrastructure


Flexible, Modular, Scalable

Starter
2 Users

2 Decision Models

20 Decision Forms
Basic
5 Users

10 Decision Models

Unlimited Decision Forms
Professional
Unlimited Users

Unlimited Decision Models

Unlimited Decision Forms